Admin mendapat informasi yang bagus, yaitu akan diadakannya Seminar oleh Danny Darussalam Tax Center (DDTC). DDTC adalah salah satu tax Center di Indonesia yang terkenal dengan Tax Service, terutama dalam bidang Transfer Pricing dan Cross Border Transaction.
Seminar kali ini mengangkat tema: TRANSACTION ON TRANSFER OF BUSINESS.
Sebuah tema yang sangat menarik. Di tengah perkembangan ekonomi yang cepat dan juga ekspansi Multi National Company (MNC) yang semakin ekspansif, tema ini menurut saya sangat relevan sekali untuk dibahas terkait dengan aspek hukum, akunting, dan juga implikasi perpajakannya.
Seminar tersebut akan diadakan pada tanggal 17 Februari 2015. Untuk detilnya dapat dilihat pada informasi di bawah ini.
Seminar
"TAXATION ON TRANSFER OF BUSINESS"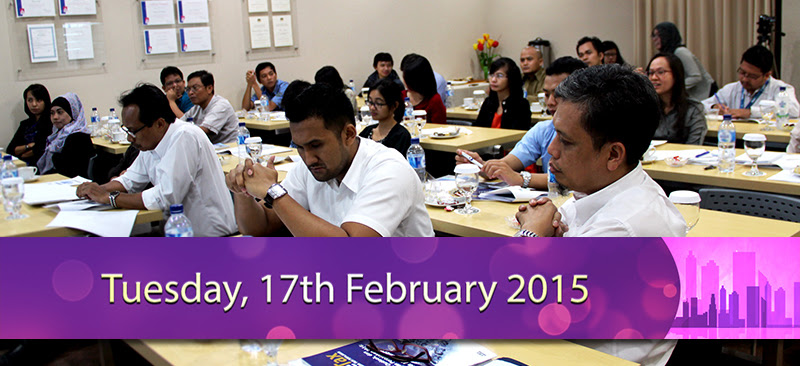 Background:
A common pattern clearly emerged with businesses, regardless of their products or sectors, increasingly reorganizing their structures to provide more centralized control and management of manufacturing, research and distribution functions.  The pressure of competition in a globalized economy, savings from economies of scale, the need for specialization and  the need to increase efficiency and lower costs were all clearly important driving business restructuring. The changes in the business model typically consisted of "stripping out" functions, intangible assets and risks which were previously integrated in local operations and transferring them to more centralized and specialized regional or global units.
In the view of the business representatives, tax considerations by themselves were generally not the principal motivating factors for the restructurings, though tax considerations clearly played a role in the way in which the details of the revamped operations were set up.  From the perspective of the host country tax administrators, they were generally seeing reduced profits being generated in their jurisdictions as a result of the changes in the business models.  In the light of this background, the tax issues involved in transfer of business will discussed in more technical detail on this seminar.
Given the fact that our seminar is designed to comprehensively discuss several topics: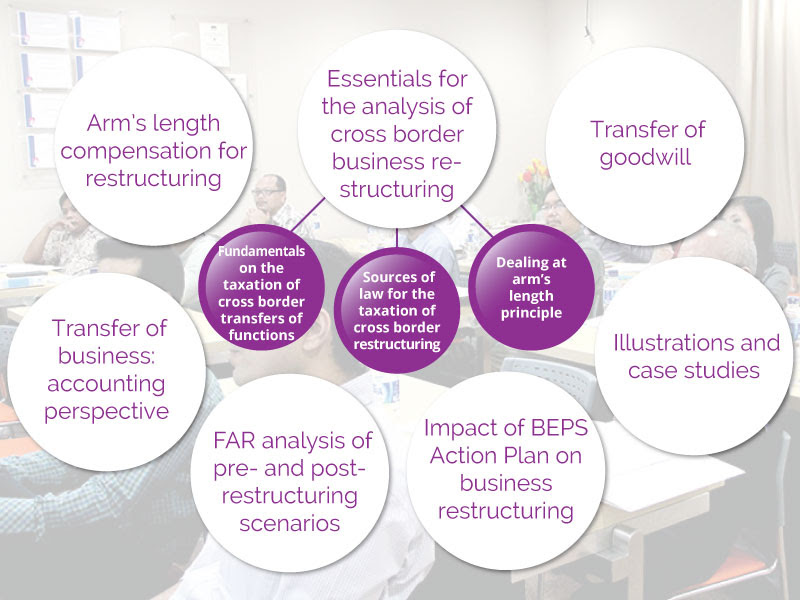 Speakers
Yusuf W. Ngantung

Senior Manager of International Tax/Transfer Pricing Services, DDTC

He is an experienced practitioner involved in international tax, dispute resolution, and transfer pricing projects. He is a regular speaker in topics regarding …
More details

Untoro Sejati

Senior Manager of Transfer Pricing Services, DDTC

Prior to joining DANNY DARUSSALAM Tax Center, he worked as Senior Auditor in one of well-known public accounting firm, where he has gained practical experience in…
More details
Who should attend:

The seminar is valuable for Corporate tax Adviser; International tax expert and executives; Tax professional and controller; Tax attorneys; Accountants; and Anyone else who have responsibilities on setting transfer prices.
Key Benefits of Attending:
This seminar can lead participants to identify business restructuring scheme;
Participants be able to understand the manual application of the principle of fairness in business restructuring;
This seminar can encourage participants to be able to do FAR analysis before and after the restructuring of business;
With the analysis of the rate of profit on affiliate transactions after the restructuring, through this seminar participants will avoid the risk of examination indications of tax saving;
Through this seminar, participants able to design a business enterprise with a rational motive in accordance with the tax authorities glasses.
Investment:
IDR 3.000.000 per person 
Due to limited seating available (25 seats), we recommend that you register early to reserve your seat.
Save!
Early Bird Discount: Register and pay before 3 February 2015 to achieve up to 15% SAVINGS on the standard rate.
Team Discount: Register two (2) delegates and receive 20% discount off the standard rate.
All group registration must be from the same company, at the same time and for the same event. Registrants must choose between the most advantageous discount option. Only one discount is available at the time a registration is made.
Location:

DDTC's Training Center
Menara Satu Sentra Kelapa Gading
6th Floor – Unit #0601 – #0602
Jl. Boulevard Kelapa Gading LA3 No.1
Jakarta Utara 14240